Energy infrastructure intelligence, quantified.
Access an interdisciplinary team to evaluate risks and opportunities at the intersections of infrastructure, market, and regulatory events.

Leverage Arbo data acquisition systems and science for visualizations, probabilistic modeling, and competitive benchmarking.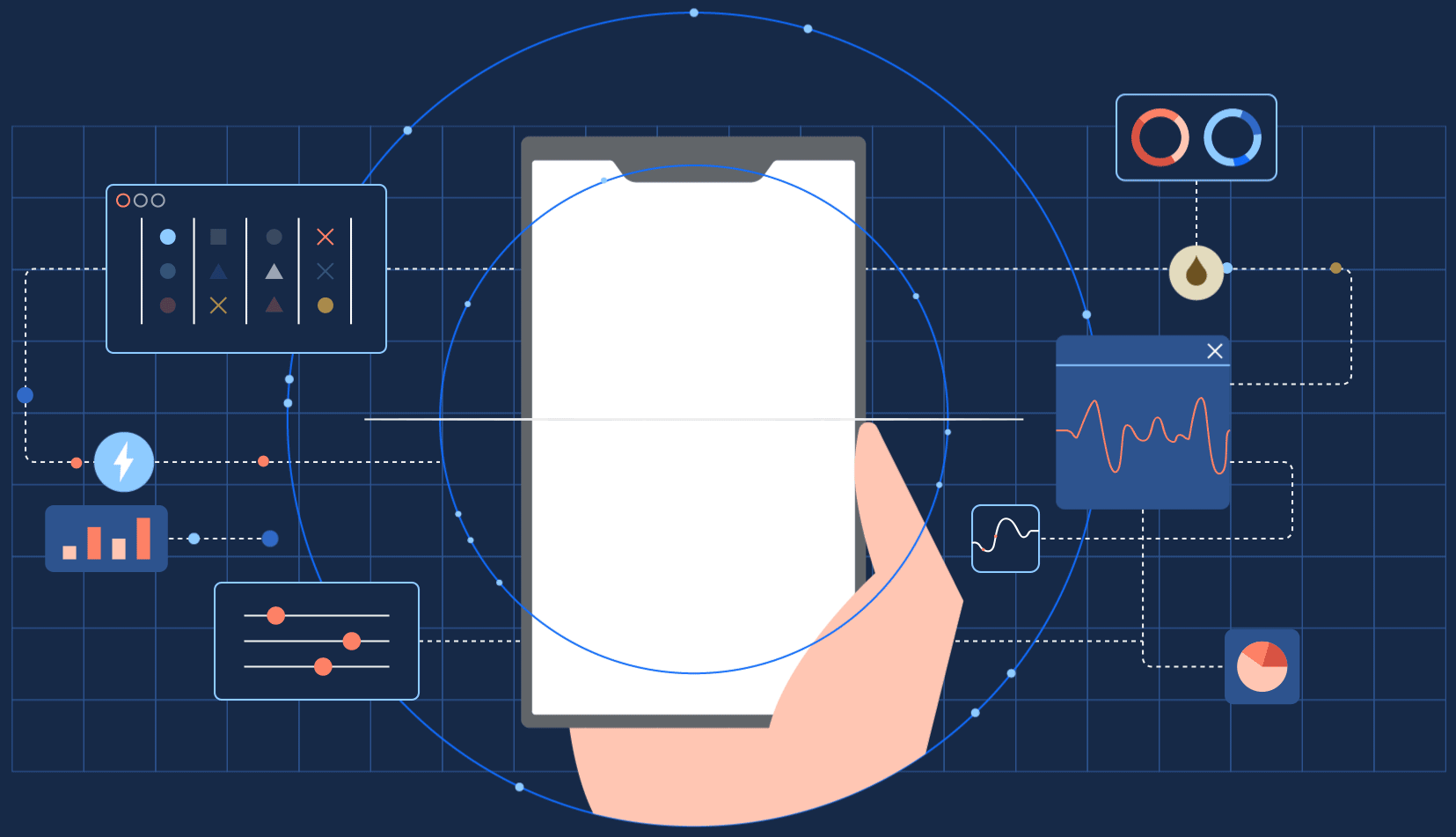 Project Developers
& Asset Operators
Interpret regulatory, litigation and market events impacting schedules, costs, returns on equity and more.

Physical Energy
Marketers & Traders
Sharpen forecasts, identify profitable positions, anticipate impacts of events on basins and basis.

Financial Asset
Managers & Investors
Interpret regulatory and litigation events impacting company, industry fundamentals. Identify catalysts.

OUR BLOG WITH OUR VIEW

—

ALWAYS DATA DRIVEN, ALWAYS ACTIONABLE
Our data-driven analyses are relied upon by c-suites, commercial teams, traders, fundamental analysts, and marketers. We publish Insights twice weekly. The blog offers summaries emailed on a two-week delay.
NERC Speaks to Future of Natural Gas - Will FERC Certificate and GHG Policies Reflect It?
New York City Bans Future Gas Hookups, But it May Not be Much of a Trend
Oil Pipeline Shippers Claim Pipelines are Understating Their Revenue
How we help ArboIQ customers...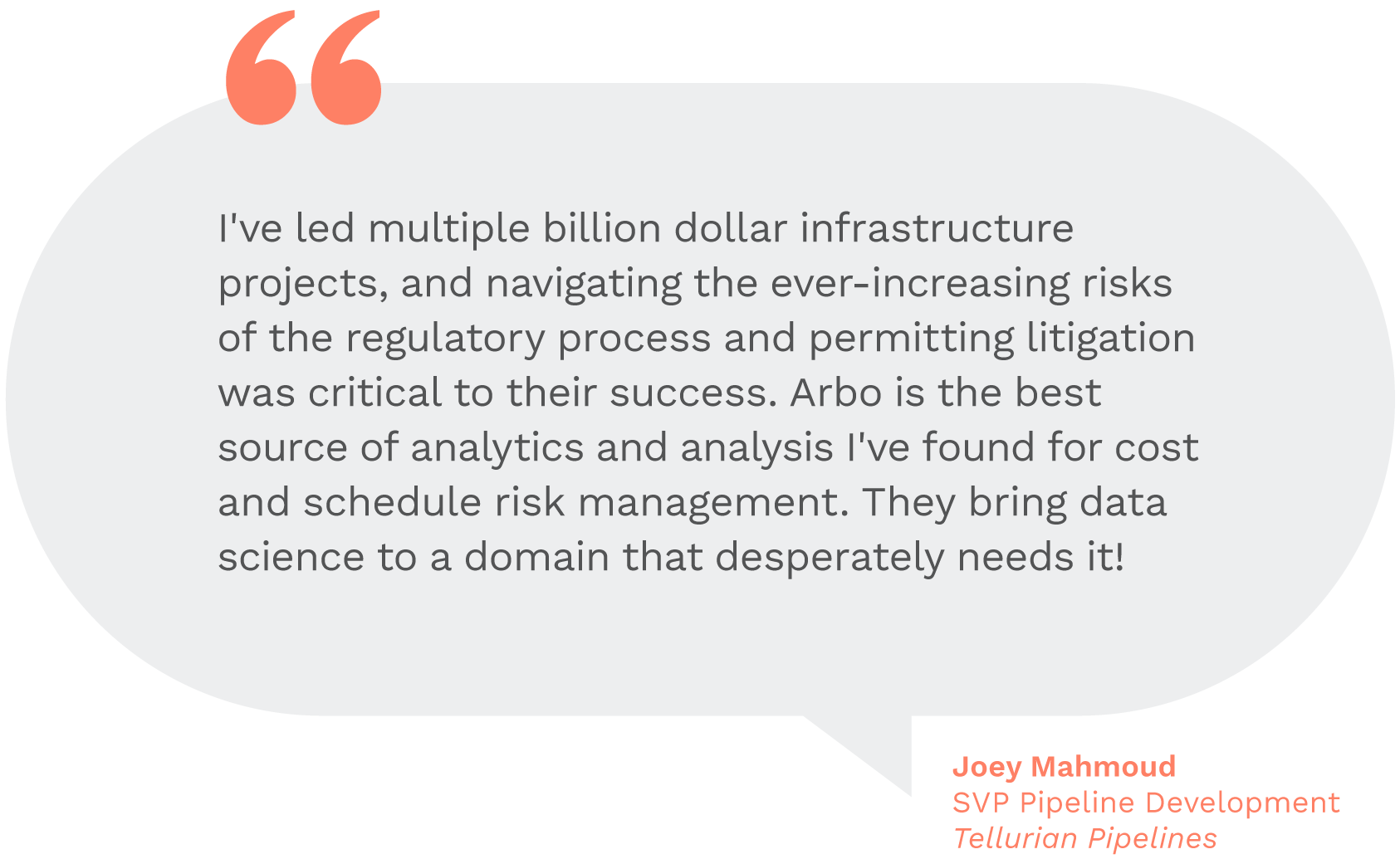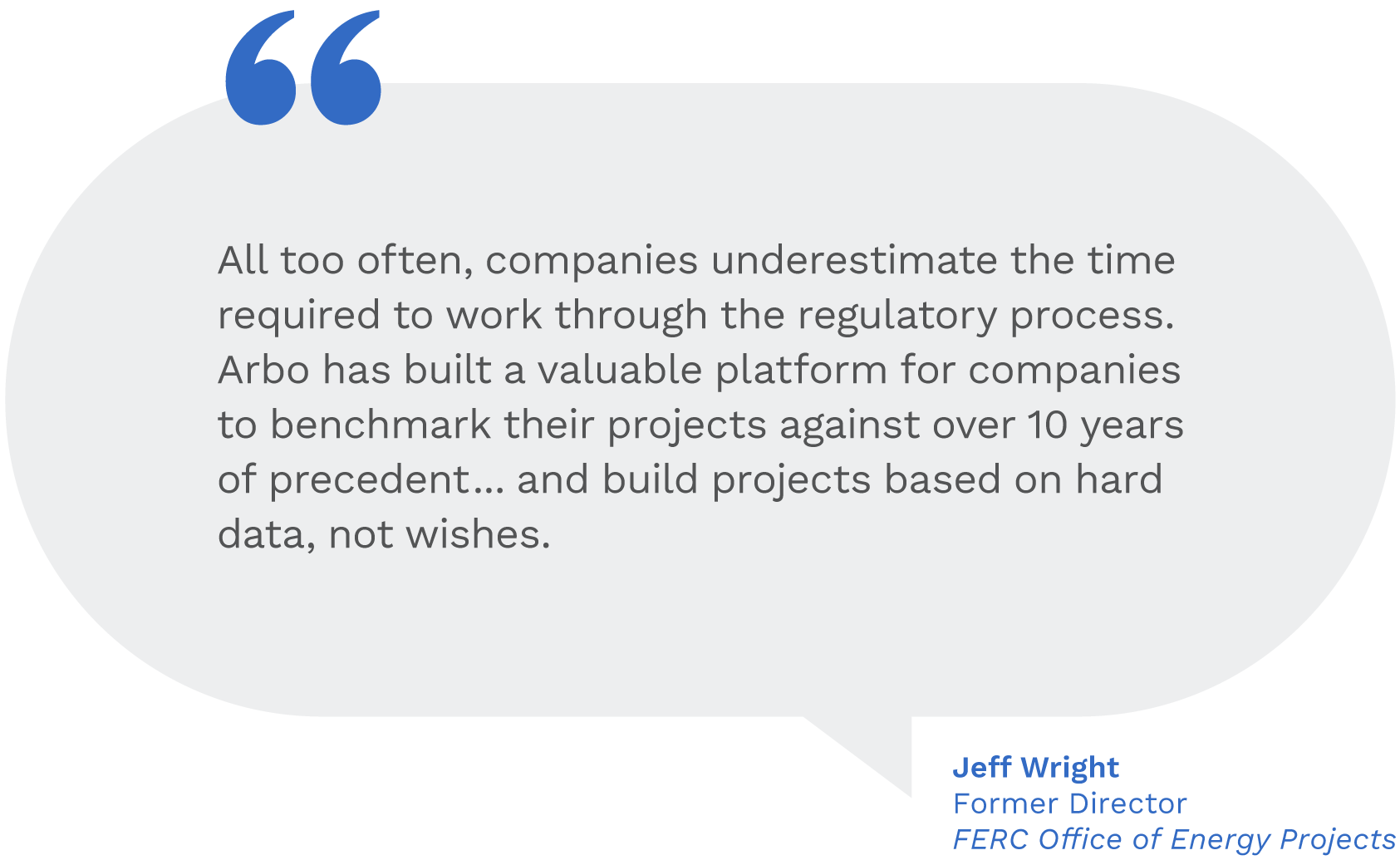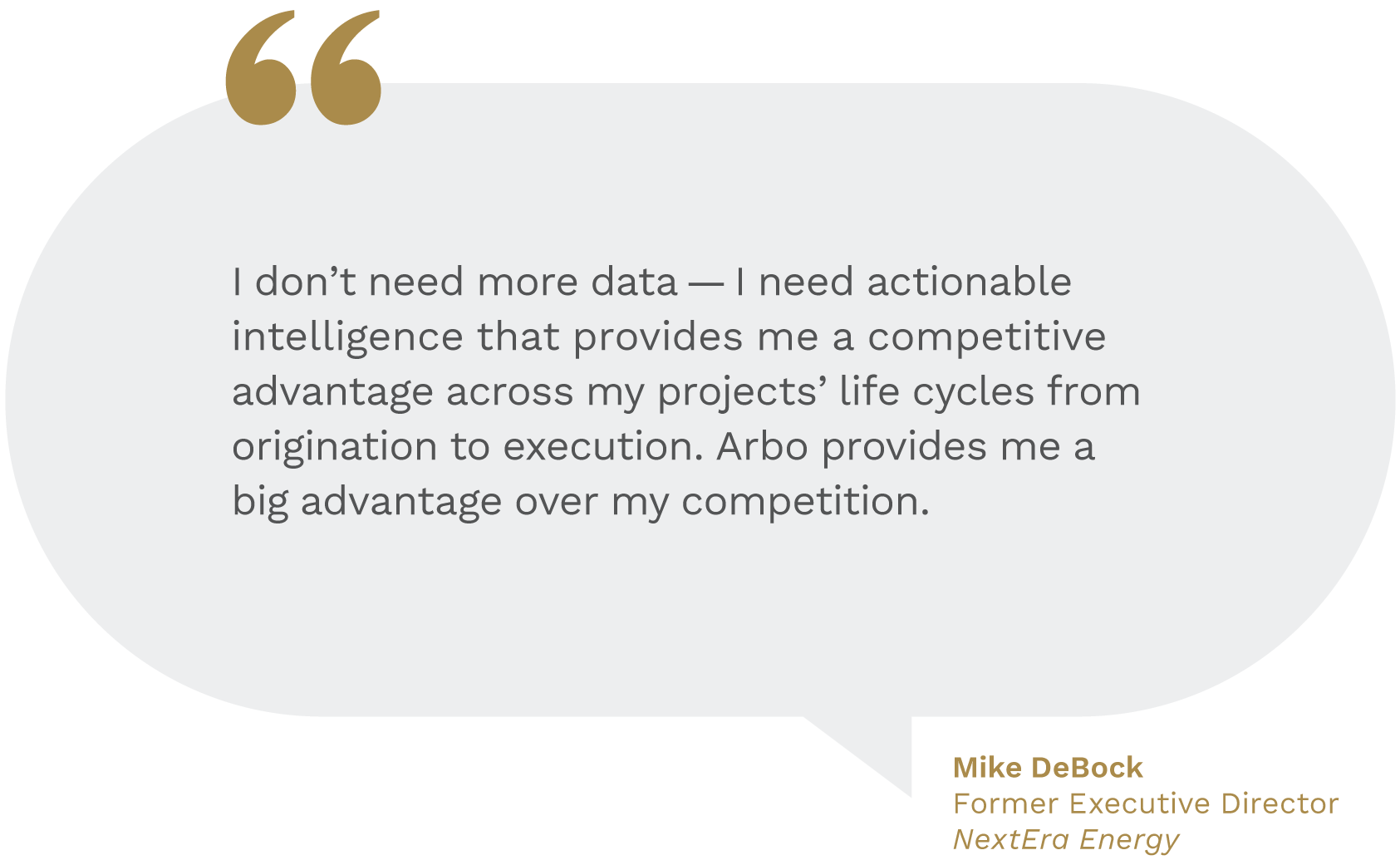 Focused Advisory Services
UNDERSTANDING CUSTOMERS TO PROVIDE OBJECTIVE VIEWPOINTS
In a complex and regulated industry, companies struggle to find answers. Engage with us on issues impacting your operations and growth.

Our primary areas of practice include:
Data Visualization & Analysis
Apply data science for compelling presentations that clearly explain analyses to drive decisions and eliminate error-prone spreadsheets.
Download case study

Research & Risk Assessment
Access more domain expertise to anticipate and interpret issues and events. Transform opaque repositories of filings into business intelligence.
Download case study

Decision Support Modeling
Infuse 14 years of data and historical heuristics into probabilistic machine learning models for cost & schedule estimates on operating assets and projects.
Download case study

Competitive Benchmarking
Benchmark infrastructure to asset level and competitive entities for cost savings, acquisition diligence, rate making, business development, and more.
Download case study