Energy software and data solutions over-serve information and under-serve integration.
Arbo reduces friction and frustration for leading commercial and regulatory teams that market, transport and trade commodities or develop and operate energy infrastructure assets.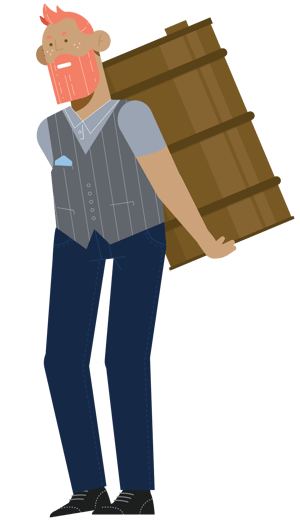 Arbo's software and data integrations enable commercial decision analysis, provide infrastructure intelligence, and drive transactions across commodities.


COMMODITY
MARKETING & TRADING

MIDSTREAM
DEVELOPMENT & OPS

EQUITY INVESTMENT
AND ASSET MANAGEMENT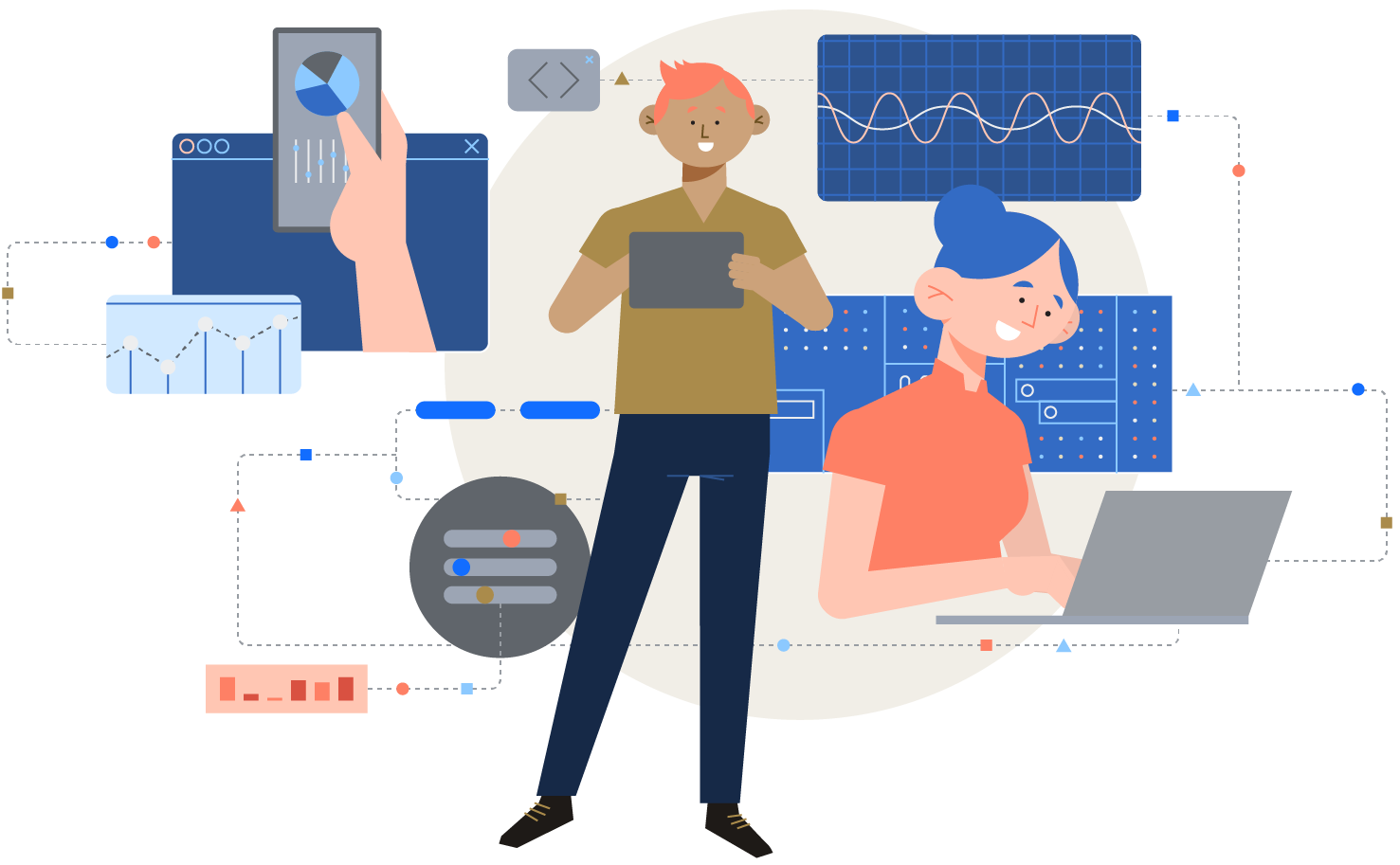 Data Integrations



Arbo's data feeds are integrated via API and enabled by an advanced data acquisition architecture for fundamental analysts, trading desks and daily business operations, e.g. transaction reconciliation.
Our expert data engineering team provides customized setup, onboarding and ongoing support.
Liquids Commerce Platform



It's the new business intelligence tool for oil & products marketing, trading, business development and fundamentals teams.
Try the map-based interface to 400+ pipeline tariffs and 30 years of history for free today. View and track arbs on a forward curve, see East Daley's throughput models by basin and pipeline, view FERC Form 6 financials and much more.

Custom regulatory alerts



Regulatory events impact markets, schedules, costs, ROE and more.​
Be alert to FERC proceedings and filings for interstate oil and gas pipelines, ​including pipeline financials, capacity ​release, critical notices, park & loan​ and more. Set your desired companies and frequency of email alerts.
Be alert to daily transactions on major natural gas systems



Our daily EBB transaction alert (ETA) email captures transaction-level details such as contract starts and ends, holders, post dates and times, negotiated rates, capacity releases, and park and loans — along with links to original postings and API integration capabilities.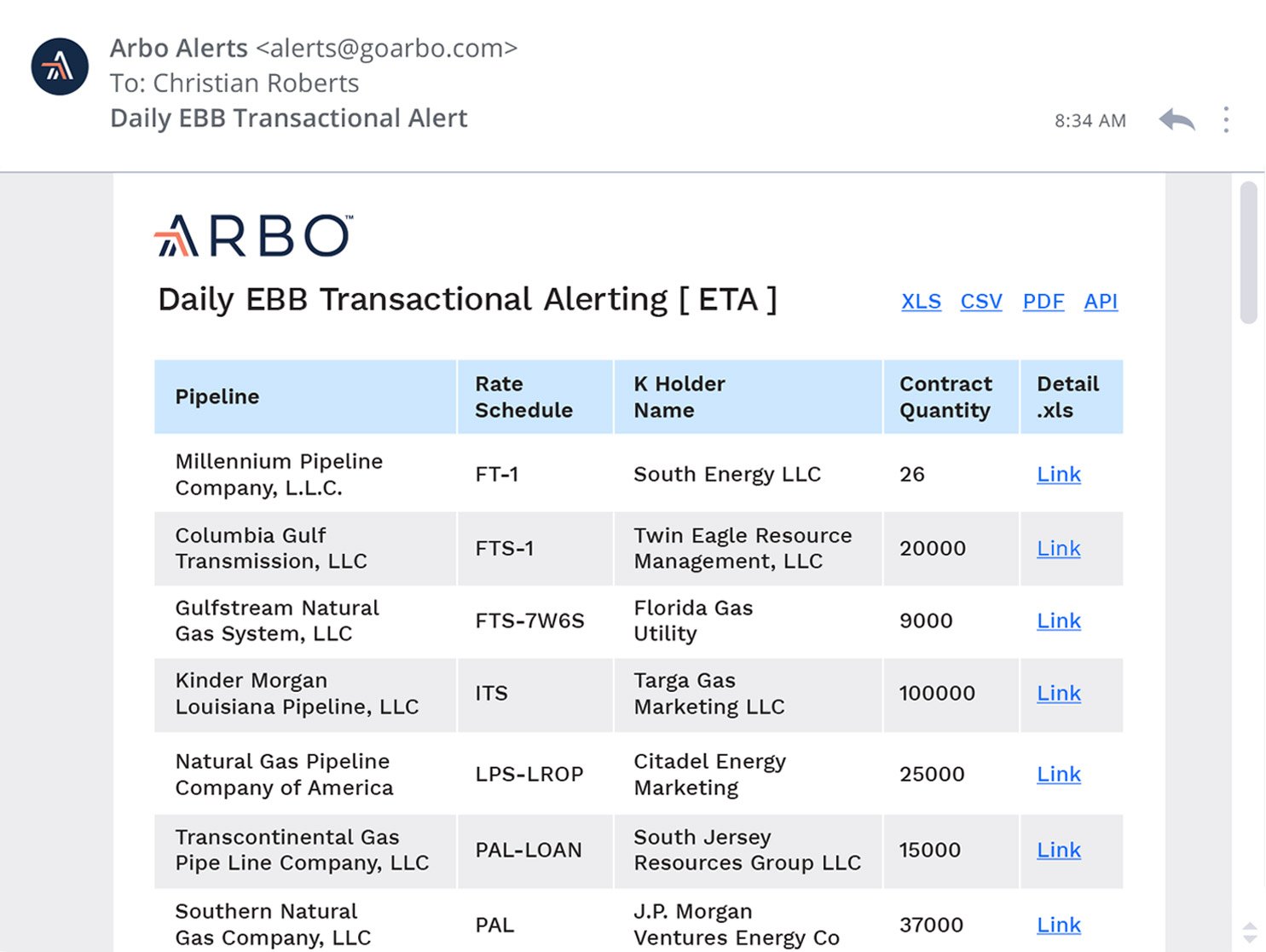 Gas Asset Analytics



Delivering detailed pipeline, ​shipper, and market intelligence at your fingertips.
Workflow efficiency



Leading regulatory, commercial and trading teams rely on our suite of dashboards and intelligence products to identify trends and opportunities.
Our software and integrations cover natural gas marketing arrangements, cross-commodity project development, utilities, renewable generation modeling, and more and enable easy cross-organizational sharing and reporting.