Modernizing energy commerce software for the next-gen workforce and industry transition.
Automate workflows and integrate access to infrastructure to more efficiently market, move, and trade energy.

Browse recent blogs
Our points of view, always developed and delivered with data. Subscribe and we'll send the latest articles each Thursday.
Permian After Price Shocks — For Liquids, Not Much Has Really Changed
Will States Joining RGGI Use More Natural Gas and Less Coal to Generate Electricity?
SEC-Proposed GHG Disclosure Rules Are Likely Coming — And Soon
Trusted by industry leaders and market makers.
Arbo founder, Chip Moldenhauer featured on Oil & Gas Startups podcast

Chip joined Digital Wildcatters' Jake Corley and Collin McLelland to share Arbo's origin story, mission and vision for the energy evolution. Also check out their Bullpen demo of Arbo's liquids platform.
NEW LIQUIDS COMMERCE PLATFORM
Spend less time chasing data and more time closing deals.
Our latest software platform is modernizing liquids commerce. If you trade, originate, analyze, market, or manage… Arbo will deliver and visualize the critical data you need, with speed, so your barrels ship on the most favorable terms.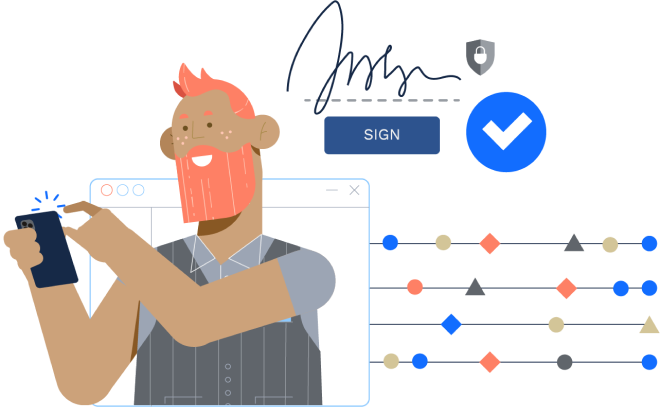 Make your work flow as smoothly as the molecules you move.
Gas Asset Analytics Software
FAST ACCESS TO RARE COMMERCIAL AND COMPETITIVE INTELLIGENCE TO ENHANCE CROSS-COMPANY DECISION-MAKING
Natural gas pipelines have billions of dollars of costs and revenues correlated to regulated rates, permitting challenges, and litigation. Quantify risks and opportunities with a cloud-based platform that leverages advanced data acquisition and language processing capabilities to provide reliable access to: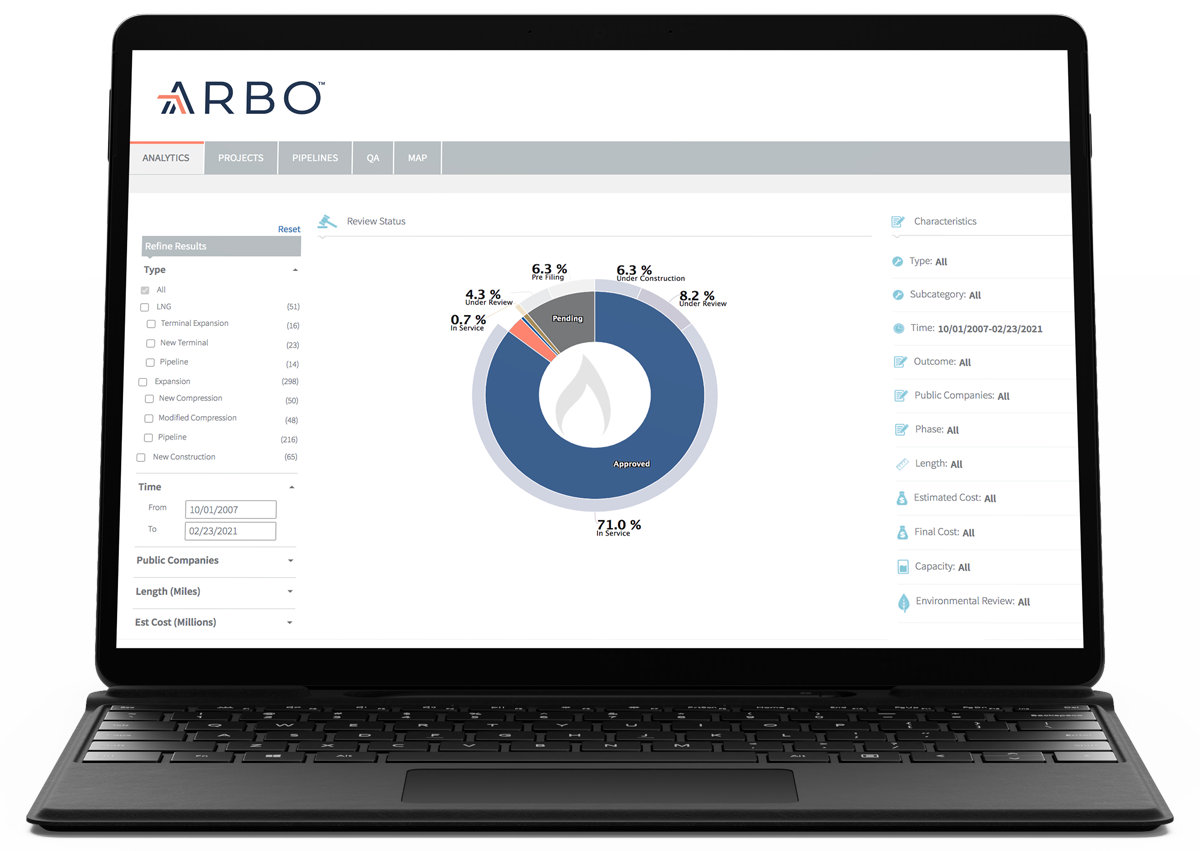 10 YEARS OF HISTORICAL DATA
on assets and projects easily filtered by descriptive parameters

HEURISTIC AND PREDICTIVE MODELS
forecasting the progress of projects through regulatory milestones

HIDDEN INTELLIGENCE
within filings for gas and liquids pipelines' contracts, tariffs, financials

Energy INFRASTRUCTURE
Operators AND DEVELOPERS
Capture Commercial Opportunities

Manage Regulatory, Litigation Risk

Maximize Asset Returns on Equity

Physical energy
marketers and traders
Forecast Takeaway Capacity

Identify Arbitrage Opportunities

Predict Project In-Service Timing

FINANCIAL ASSET
MANAGERS AND INVESTORS
Inform Fundamentals, Market Viewpoints

Evaluate Management Team Guidance

Sharpen Valuations
What customers are saying...