Refer colleagues and counterparties to earn gift cards and swag!
Tell a friend about the liquids commerce platform to become an Arbonaut. Your unique referral code is available with a single click inside the app.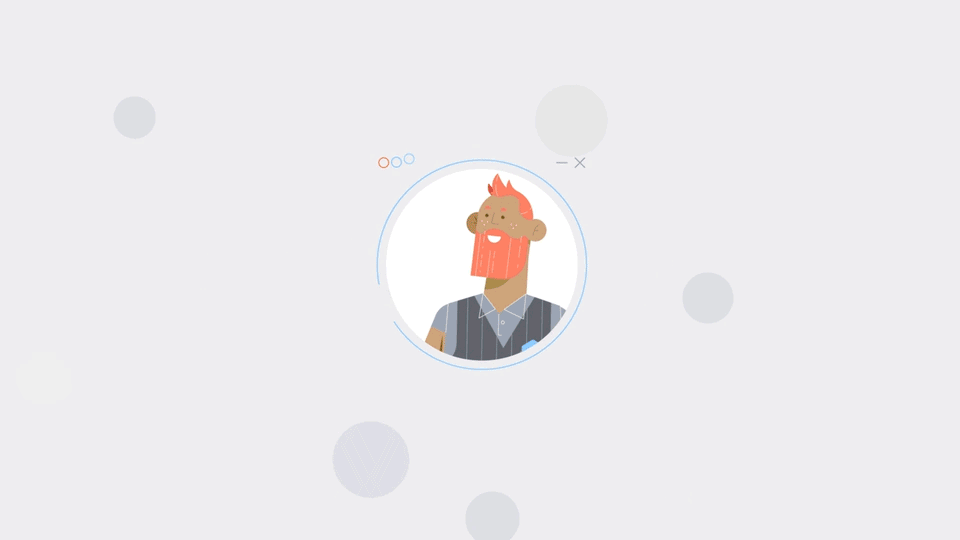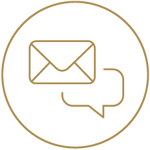 COPY YOUR UNIQUE URL
It's found in the top navigation of the platform under your initial avatar.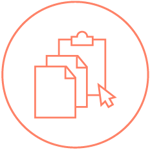 PASTE & SHARE IT
When referrals register, it automatically counts towards your status.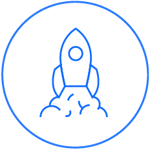 BECOME AN ARBONAUT
Arbo sends you free stuff as a thanks for helping us grow!
Share Arbo with friends to rack up these rewards!
LEVEL 1
Refer 1 friend for a cup of joe



Your afternoon pick-me-up is on us. We'll send a Starbucks gift card via text message to the number you used to register.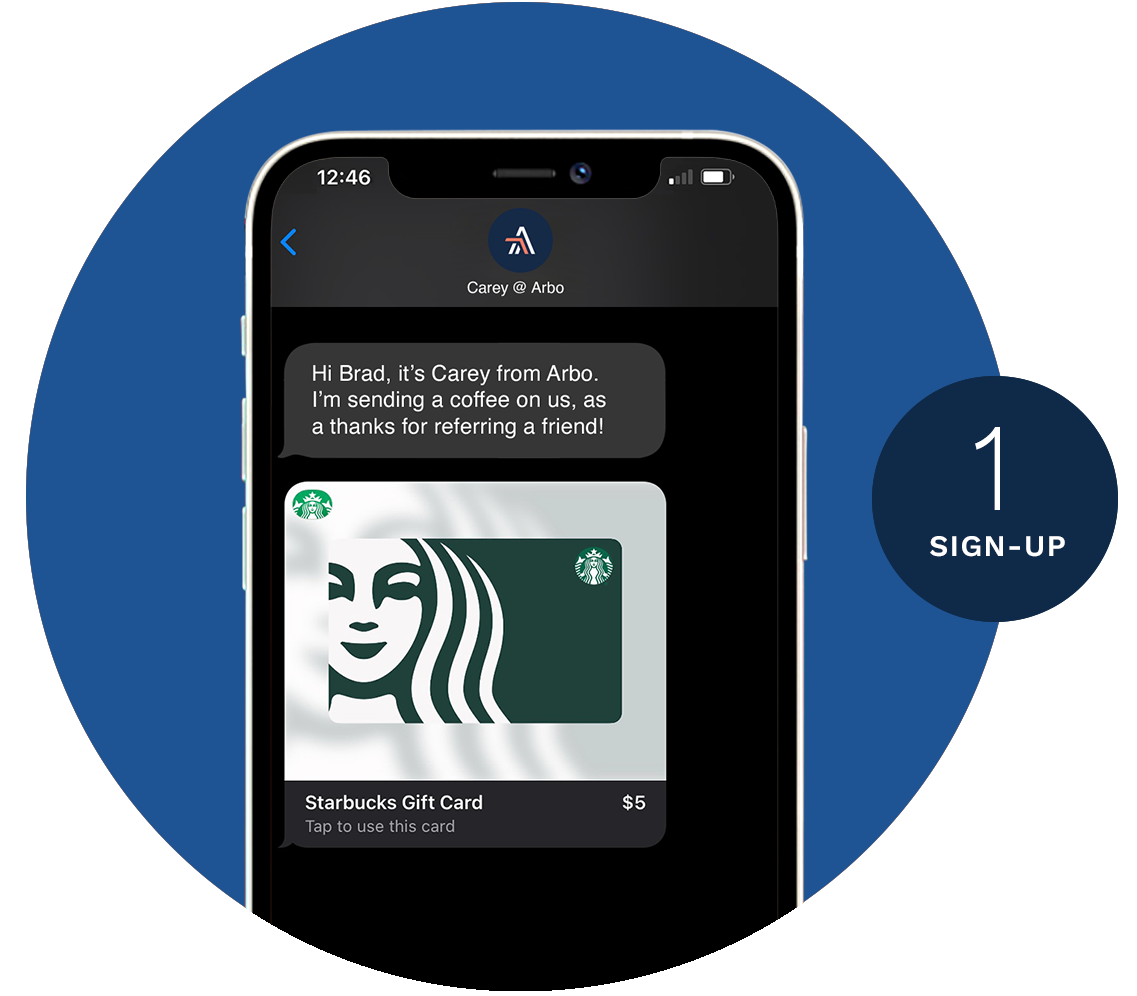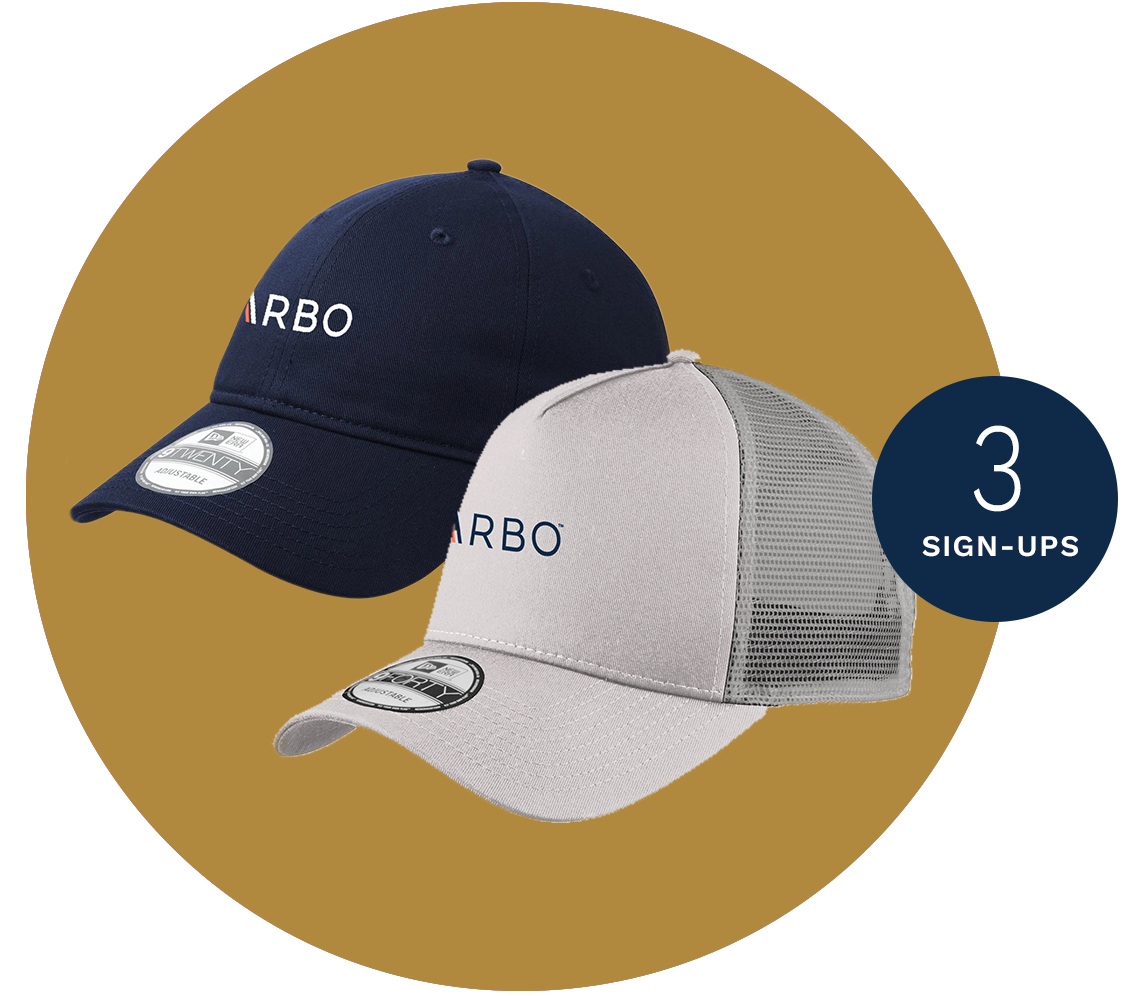 LEVEL 2
Refer 3 friends for your choice of ball cap



We'll send an email asking for your choice of trucker or classic style cap and confirm your shipping address.
LEVEL 3
Refer 10 friends to get Bezos Bucks
This $20 gift card also comes via text message. Follow the url to add the credits to your Amazon account.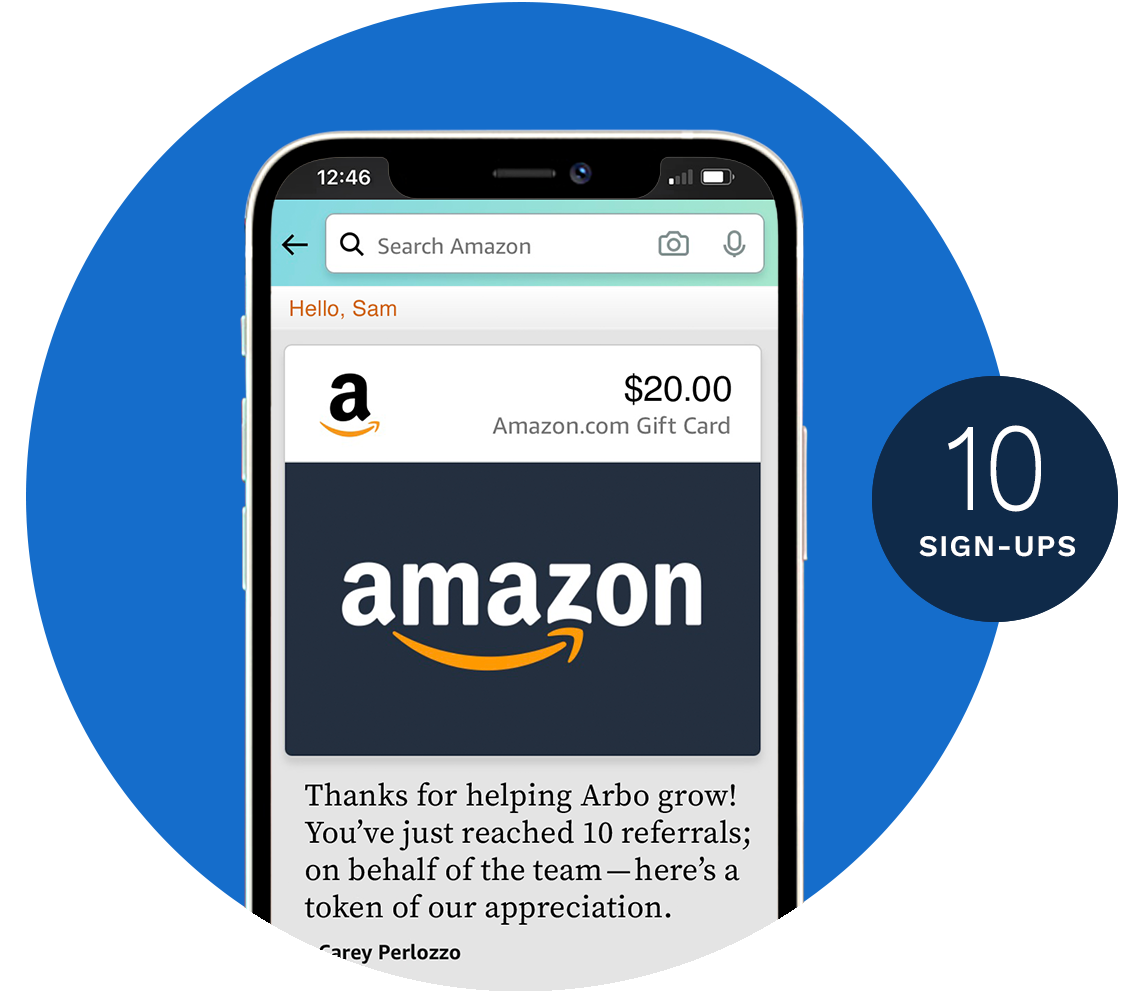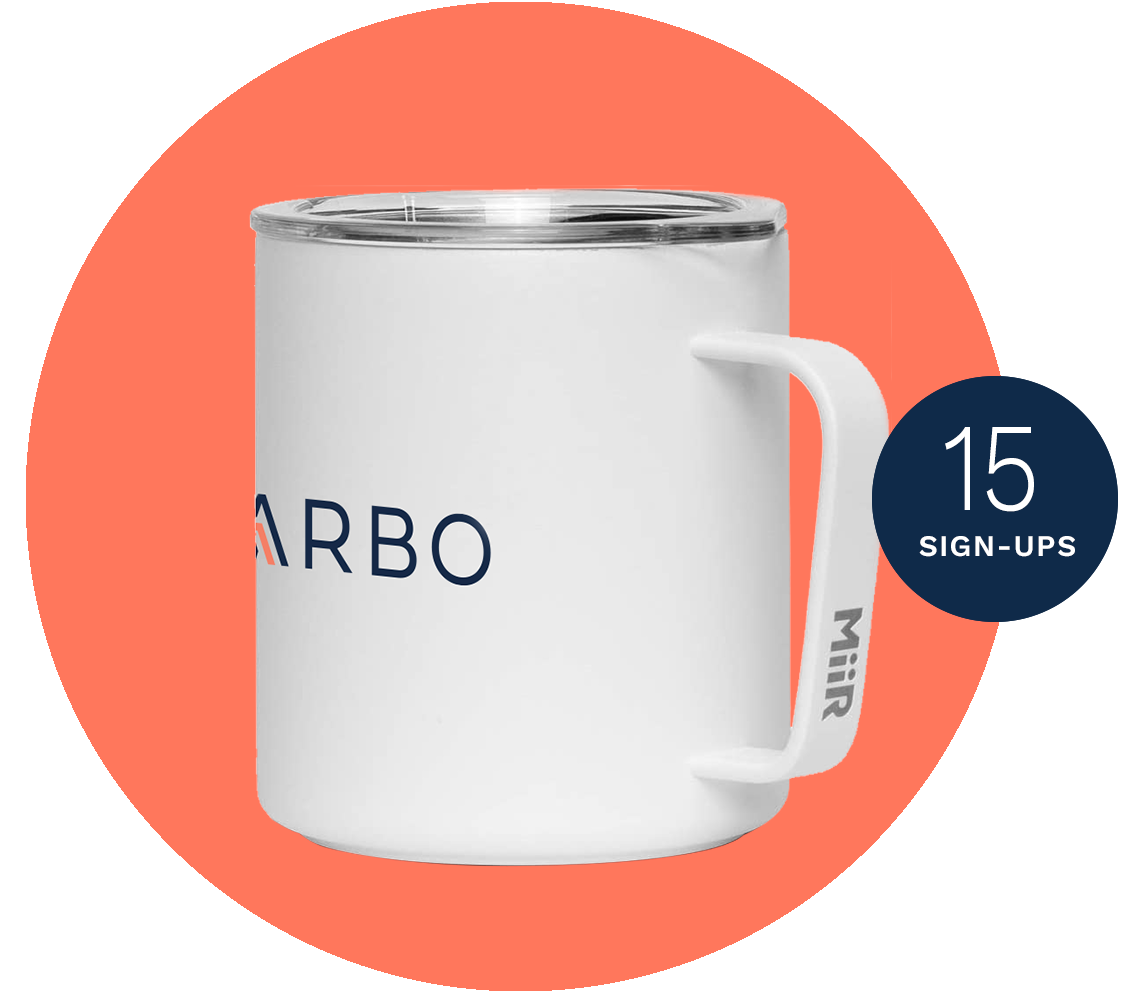 LEVEL 4
Refer 15 friends to earn a MiiR camp mug



It's double walled and vacuum-insulated to keep cold stuff cold, and hot stuff hot. We'll ship it to the address where we sent your hat.
HOW IT WORKS
Let's get started!
Log into the platform and click on "REFER FRIENDS" to open a modal with referral information and status. Once you click "copy your unique referral link," it can be pasted into an email, slack, teams, or text message!
Your referrals will be tracked automatically by Arbo. Once you hit a milestone, we'll activate the appropriate reward! Referrals must register for Arbo in order to count towards the program.
Questions? Drop us a line.